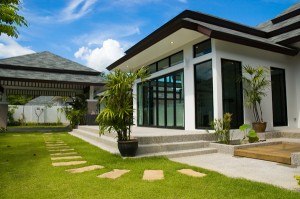 Most expats or tourists getting married in Thailand simply hand over the documents and passports to an attorney for the process of marriage registration. The process is time consuming hence the ease of using a law firm. When getting married in Thailand you need to prove that you are single. If you are divorced you need to show your divorce decree and if you wife has passed away you would need to show a death certificate.
You first port of call is your local embassy. They need to provide you with a document to state that you are single and wanting to get married. Once this has been completed it needs to be translated into Thai. Against this needs to be done by a certified translator. This is the asy part. Now you need to have the document you recieved from your Embassy and the translation verified at the Thai Department of Foreign Affairs out in Laksi just outside of Bangkok. It takes an entire day to have that done as the verification process takes a few hours. Once you have verified the document they will palce a verification stamp onto your documents. This then gets taken to the local district office for registration and if they are very good they will provide you with a marrieage certificate within an hour.What dio you need to bring with to our offices?
    Passport
    Documentation of your present address.
    Salary statement (the latest) or similar documentation of your income
    If you have previously been married, your divorce certificate.
    Names and addresses (references) of two persons you know in your home country.
    Names and age of your children, if any.
The running around is time consuming and needs to be done in Bangkok. Normally we at Law Firm send all our documents to our Bangkok office to have them get all the processing done as the registration process takes place in Bangkok. Speak to any of our attorneys or online consultants now for further advice.  See our main website for further details.